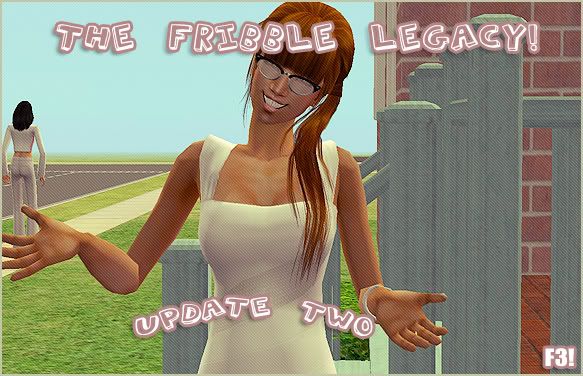 It was time to move before the baby arrived, so I built them this little house.



Seems like they like it just fine.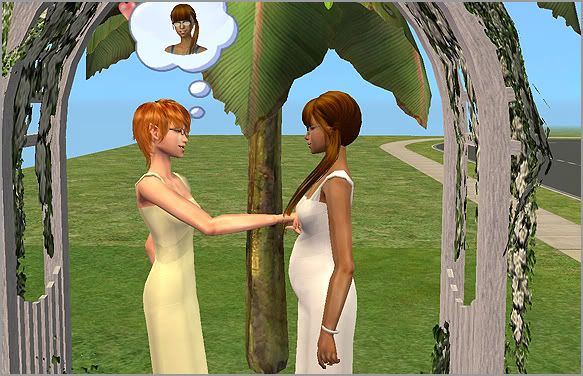 *boob punch*



Just one of those moments I take pictures of...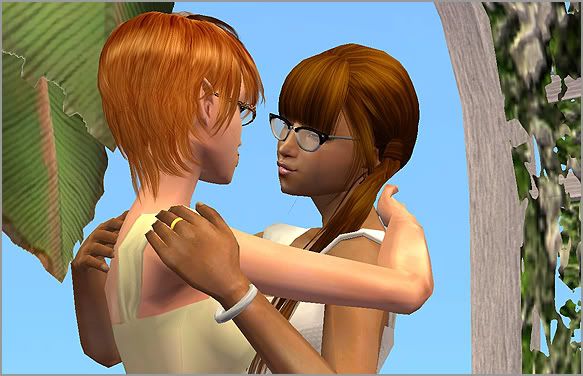 I thee wed, crazy pee's herself.



GRACE!



What? :D



The newlywed's bedroom.



Not much of a honeymoon but it's something.



Oooouuuuuuchh-eeee.



Welcome to the family :)
It's a girl named London.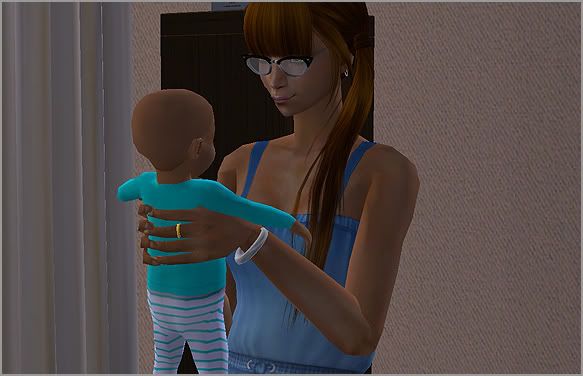 Grace seems to be a fan.



London's room, Grace's ass.



Smart stuff here is pigging out because she's... well shes not smart.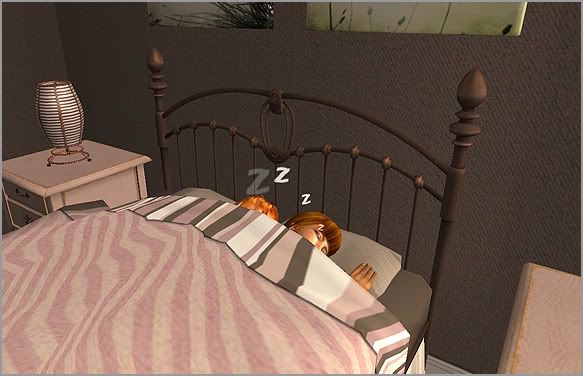 Morning guys!



Grace does all the heavy lifting of course.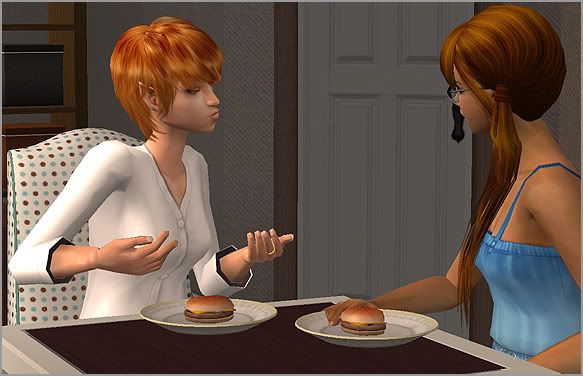 Jadea: Thanks for feeding my sorry ass darling.



Yea, there's that hot lesbian action you came for.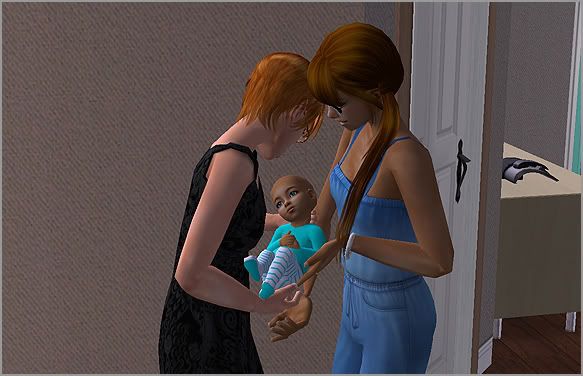 This would be the only time Jadea ever went near London.



And now it's birthday time.



Teef.
So realistic.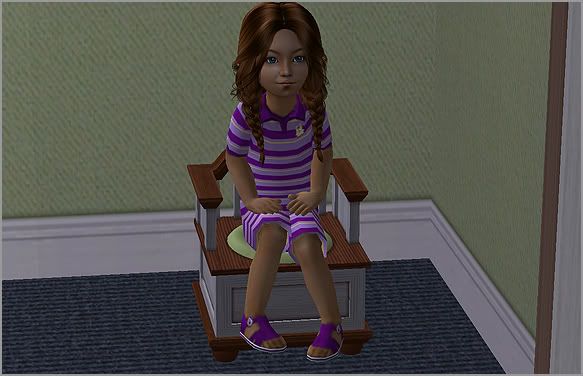 She's pretty darn cute though!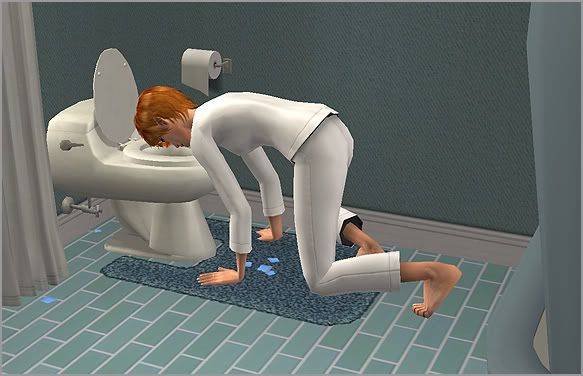 Oh shit.



Oh shit.



Yea, you're knocked up and hungry, get over it.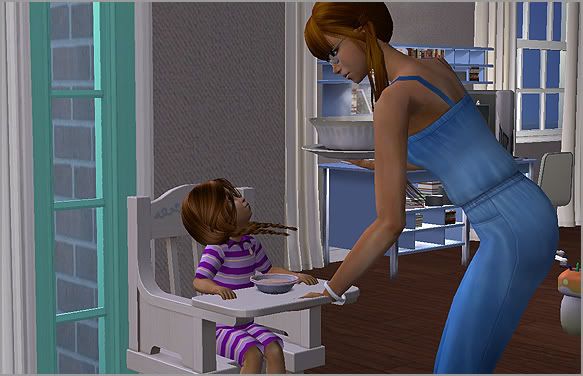 Model mommy right here.



I was surprised to. I did NOT plan this.



Jadea is so ~*hot 'n cold*~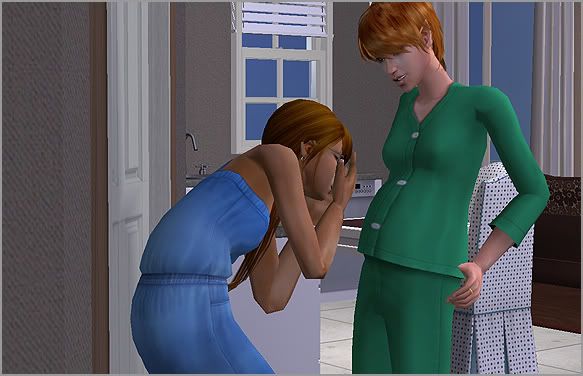 But not for long, crazy hormones!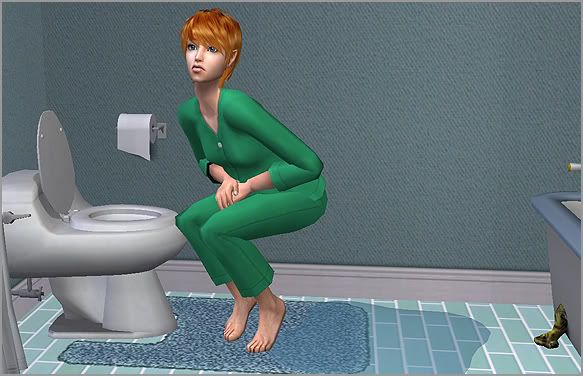 Niiiiiiiice!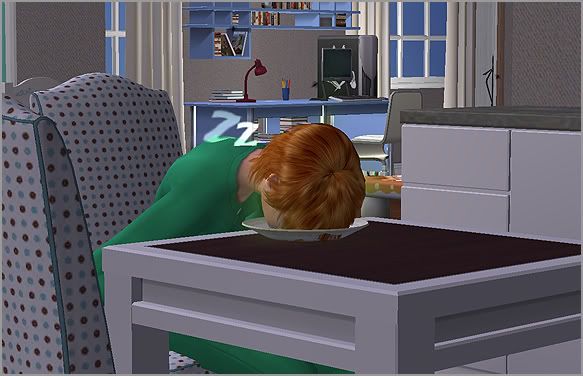 ISBI challenge is just silly after awhile... and this is generation 1?



Oh hai Sneeze!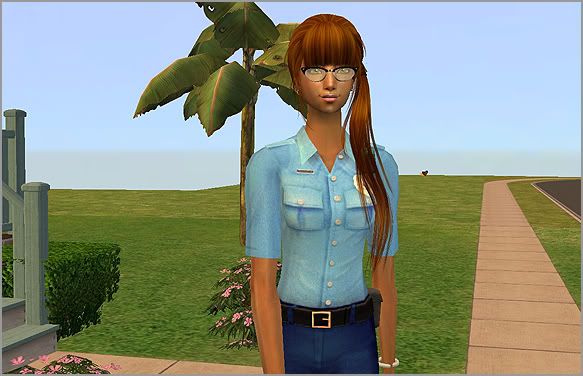 Remember how she's not in the right career... oh yea :\



Get this toxic child AWAY from me!



Oh boy here we go!



Oh no you did not.



Oh yes you did.
Twins; Pepper and Tea. Both girls.
Yea, original names if I do say so. Hah!


Even with the new additions Grace is still a great momma to London.



K, that was jumpy... but she grew up and finds mom jokes HILAR!



Sneaky looking child.


---

Okay, so before I lose interest in these ladies I'm going to be doing this my own way for an ISBI challenge. The married-in spouse is the only one I can't control.
I've done it so far with all three girls but it's some-what stupid and I'm not enjoying it.
So that's that!